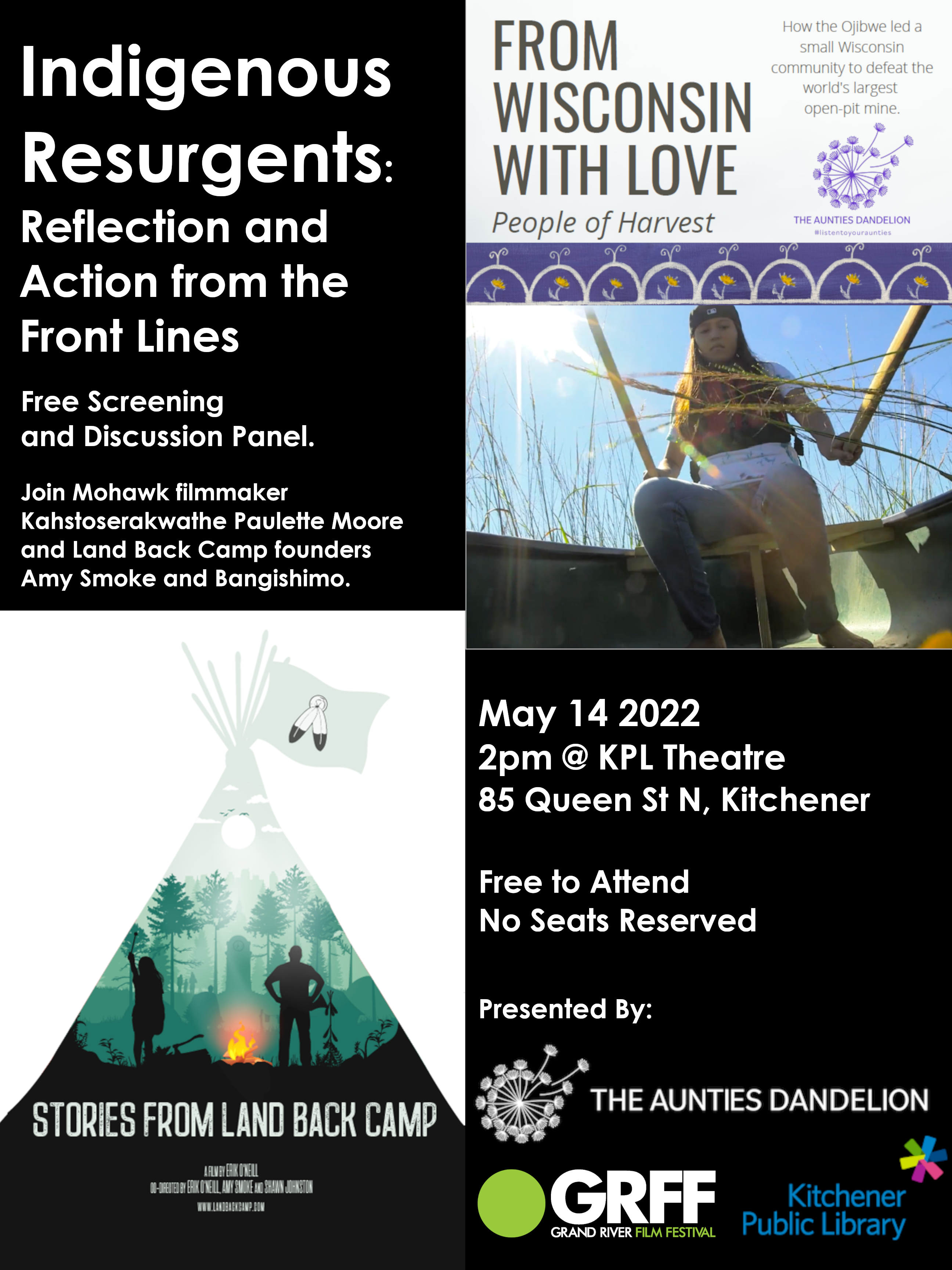 Free In-Person Screening
Available Showings : May 14th 2pm at Kitchener Public Library Theatre. Seating will not be reserved.
Film Title & Description
Additional information is available by clicking on the film title.
Director: Kahstoserakwathe Paulette Moore
Description: From 2011 – 2015 community members in Wisconsin's Penokee Hills on the south shore of Lake Superior challenged what would have been the world's largest taconite mine. The centerpiece of that challenge was the Anishinabe-led Harvest Education Learning Project: a five-acre protest/envisioning camp on the edge of the proposed mine site. In 2015 the mining company closed its doors and left the region. "From Wisconsin With Love: People of Harvest" is the story of what the community was fighting for from the perspective of Anishinabe prophecy and practice – and what happened next.
Director: Erik O'Neill
Description: People share experiences from O:se Kenhionhata:tie, aka Land Back Camp, a long-term Indigenous gathering on the shared land of the Chonnonton, Anishinaabe, Haudenosaunee, and Huron nations.