Each year, September 30 marks the National Day for Truth and Reconciliation.
The day honours the children who never returned home and Survivors of residential schools, as well as their families and communities. Public commemoration of the tragic and painful history and ongoing impacts of residential schools is a vital component of the reconciliation process.
The Grand River Film Festival is committed to upholding and enacting the recommendations of the Truth and Reconciliation Commission in the best way we can: by screening in our community films from Indigenous filmmakers, and highlighting films that front Indigenous stories. Art is a powerful method for moving public opinion, and we believe that by sharing in the experience of the movies, and having conversations about what these films mean for our community, our community grows and betters together. By seeing Indigenous stories – long absent from our screens but increasingly more common – everyone in our community can better understand the hardships, tragedies, and traumas that the original inhabitants of this land have experienced in the shadow of colonialism, and moving forward can celebrate the joys, reclamations, and victories together.
Below, you can find information on feature films we have screened in recent years that are from Indigenous filmmakers or front Indigenous stories, and where you can revisit them.
Bones of Crows
Available to rent on various platforms.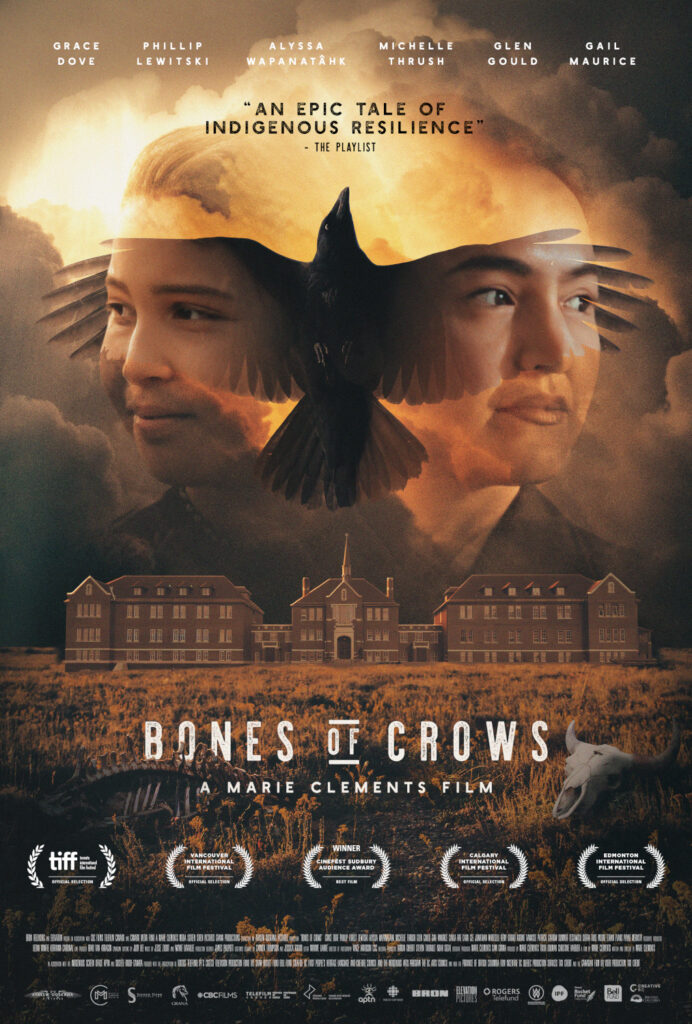 2022 Drama; Shown in: 2023
Dir. Marie Clements; Starring: Grace Dove, Paulina Alexis, Alyssa Wapanatâhk, Joshua Odjick
Cree code talker Aline Spears survives her traumatic past in Canada's residential school system to continue her family's generational fight against systemic starvation, racism and sexual abuse.
Don't Say Its Name
Available with an Amazon Prime subscription.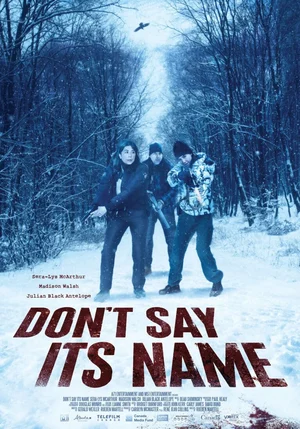 2021 Crime horror; Shown in: 2021
Dir. Rueben Martell; Starring: Sera-Lys McArthur, Madison Walsh, Julian Black Antelope
Shortly after a Native anti-mining activist is killed in a mysterious hit-and-run, horrific murders start occurring in the snowfields of an isolated reserve. The local police chief and a Metis veteran investigate, confronting a world of ancient myths and modern prejudices.
Bootlegger
Available for rent on various platforms.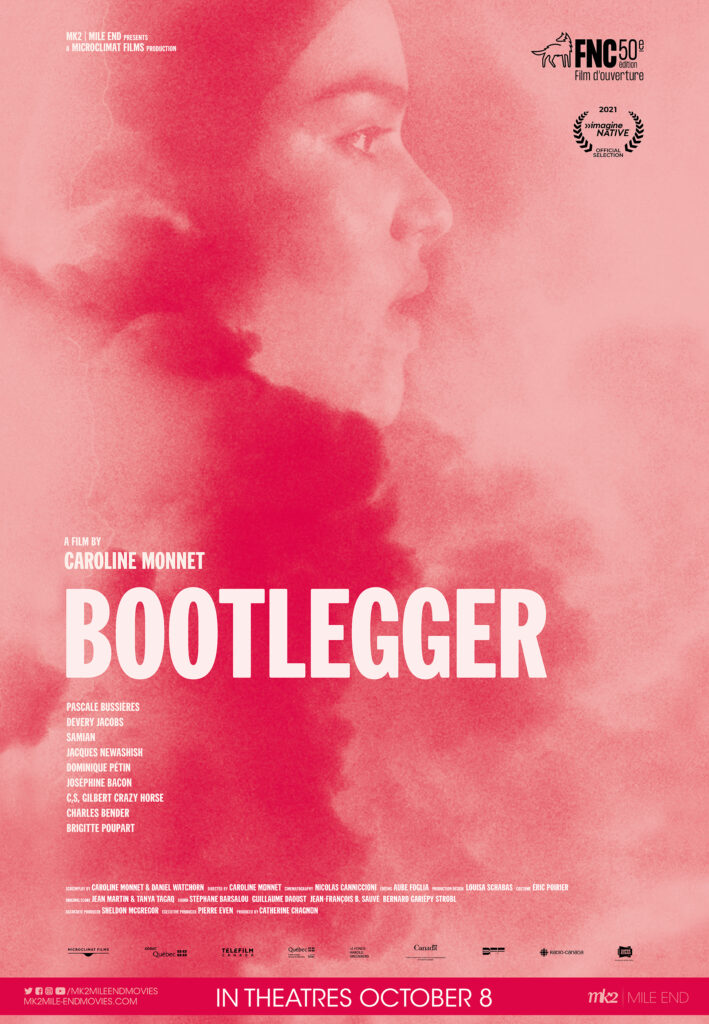 2021 Drama; Shown in: 2021
Dir. Caroline Monnet; Starring: K. Devery Jacobs, Bridgette Poupart, Joshua Odjick
Two radically opposed women divide their northern Quebec community into two sides over the free sale of alcohol, facing each other to determine the best path to independence.
Run Woman Run
Available for free on CBC Gem.
Available with a Crave subscription.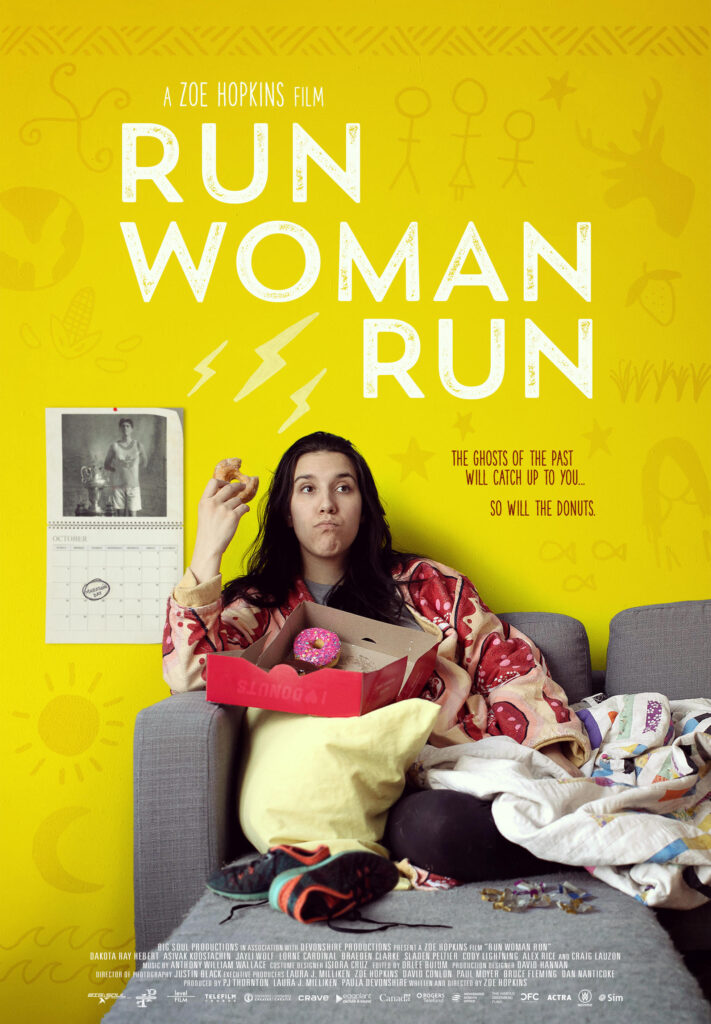 2021 Comedy drama; Shown in: 2022
Dir. Zoe Leigh Hopkins; Starring: Dakota Ray Hebert, Asivak Koostachin
A single mother whose life has fallen apart decides to pull her life back together by training to run a marathon, during which she begins to see the ghost of Tom Longboat coaching and guiding her.
Quebexit
Available with an Amazon Prime subscription.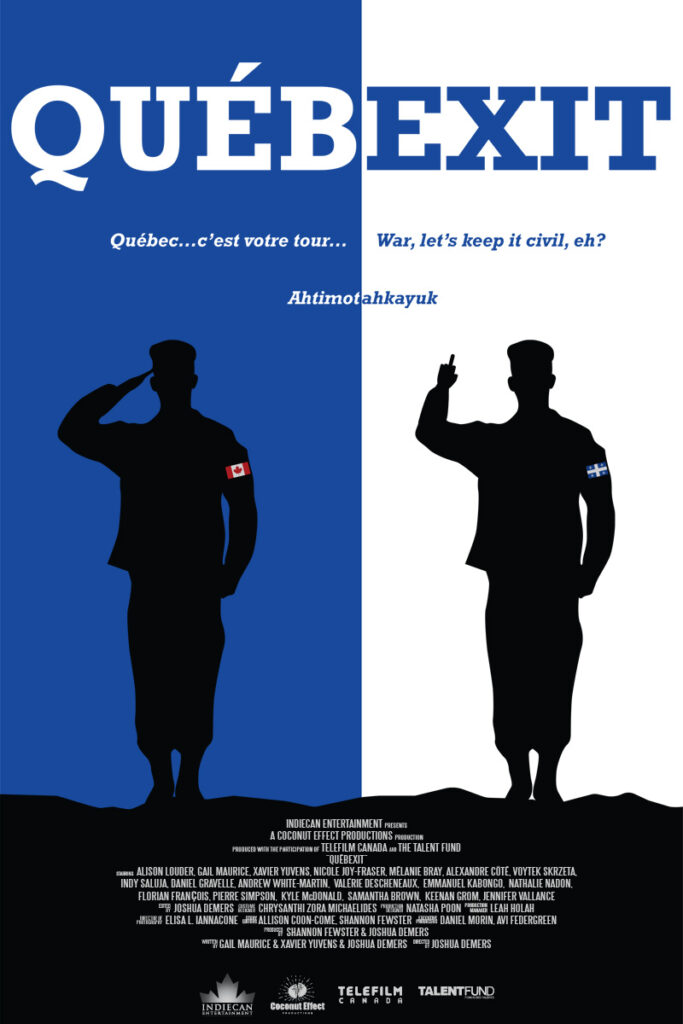 2020 Comedy; Shown in: 2021
Dir. Joshua Demers; Starring: Gail Maurice, Alison Louder, Daniel Gravelle, Emmanuel Kabongo
When a transnational pipeline leads to a successful third Québec sovereignty referendum, a small road at the Québec-New Brunswick border becomes a lightning rod of conflict between the new Québec military, the Canadian Armed Forces and two indigenous women who traverse the border frequently.
Kuessipan
Available for rent on various platforms.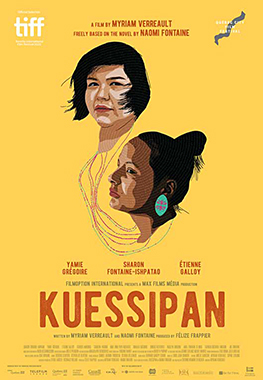 2021 Drama; Shown in: Intended for cancelled 2020 festival
Dir. Myriam Verreault; Starring: Sharon Ishpatao Fontaine, Yamie Grégoire, Étienne Galloy
An adaptation of the novel by Naomi Fontaine, the film centres on Mikuan and Shaniss, two young Innu women in Uashat-Maliotenam, whose lifelong friendship is tested when one of them falls in love with a white man and plans to move away.
The Grizzlies
Available for free on CBC Gem.
Available with a Netflix subscription.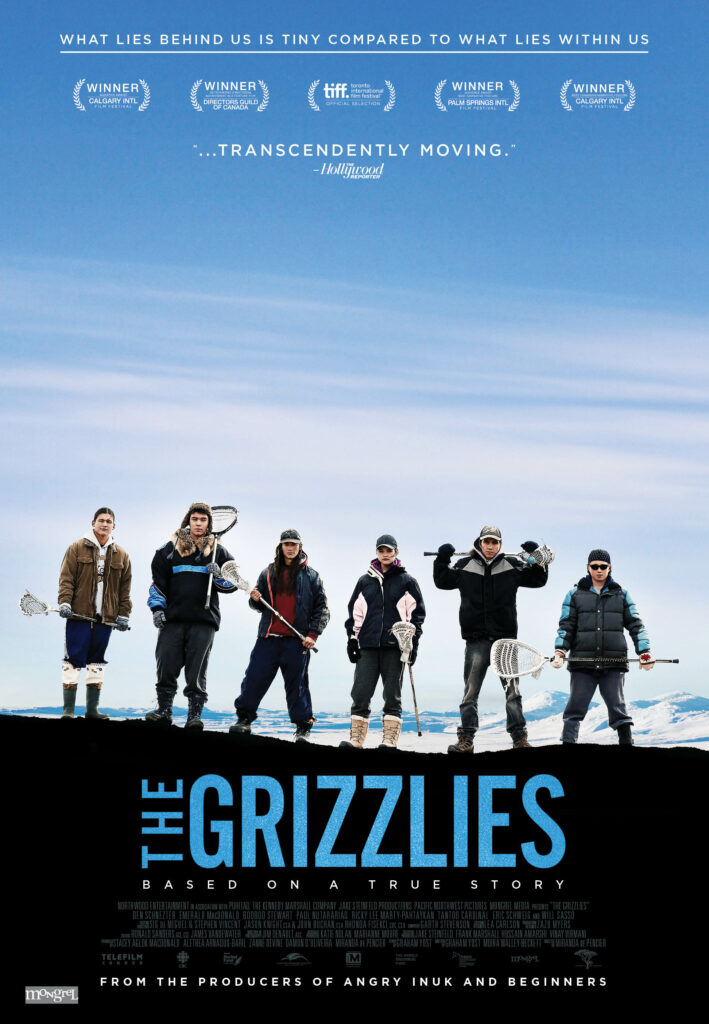 2018 Sports drama; Shown in: 2019
Dir. Miranda de Pencier; Starring: Ben Schnetzer, Paul Nutarariaq, Emerald MacDonald, Booboo Stewart
Based on a true story, the film depicts a youth lacrosse team that was set up to help combat an onslaught of youth suicide in the community of Kugluktuk, Nunavut.
Angry Inuk
Available with an Amazon Prime subscription.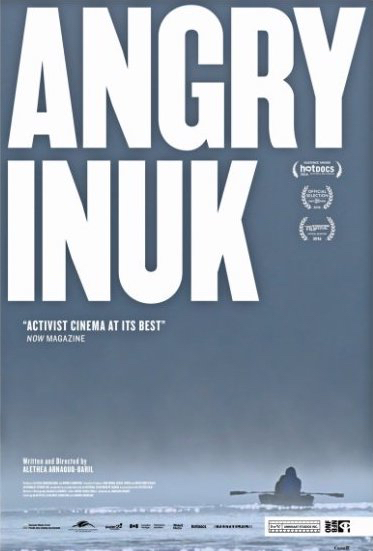 2016 Documentary; Shown in: 2016
Dir. Alethea Arnaquq-Baril; Starring: Alethea Arnaquq-Baril, Aaju Peter, Joannie Ikkidluak, Lasaloosie Ishulutak
Follows a new tech-savvy generation of Inuit as they campaign to challenge long-established perceptions of seal hunting. Armed with social media and their own sense of humour and justice, this group is bringing its own voice into the conversation and presenting themselves to the world as a modern people in dire need of a sustainable economy.